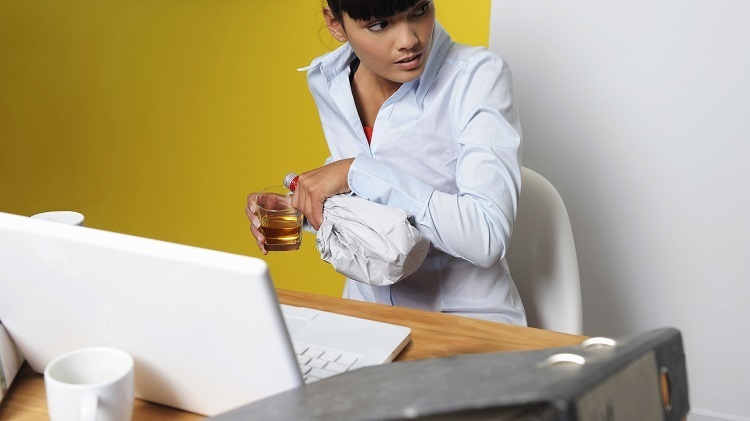 Does company drug testing promote workplace safety?
Workplace drug testing has increased in popularity over the last decade as managers attempt to take control of drug and substance abuse in and outside of the workplace. The two main reasons cited for testing employees are productivity and safety; however, with relatively few workplace accidents being attributed to alcohol or drug use, is drug testing actually making the workplace safer?
Data from the US Department of Labor indicates that there were more than 17 million drug users in 2007 and of these more than 75 percent were in employment, so approximately 12.75 million people are going to work with drugs in their system. Other statistics have indicated that around one in 30 workers are taking drugs on a regular basis.
Illicit drug use does not only include illegal drugs, but also alcohol abuse and the abuse of prescription medicines, all of which can impact on performance and safety.
The Society for Human Resource Management (SHRM) and the Drug and Alcohol Testing Industry Association (DATIA) carried out an industry poll and found that workplace drug testing does help to improve safety. In many businesses a random drug testing policy and a blanket testing policy following accidents is an effective deterrent. People simply stop using drugs in work time and become more responsible in their private life too.
The poll questioned employers of large companies (with 500 to 2500 employees) and found that only 29 percent of companies do not have a pre-employment drug testing program in place. In companies where employee absenteeism was over 15 percent, introduction of drug testing has had a positive impact with a 50 percent reduction in absenteeism. Nineteen percent of companies reported an increase in productivity following a drug testing program, and 16 percent of companies experienced a fall in staff turnover.
Marijuana is still the most abused drug in America; however, prescription drugs are now the second most abused drugs. Many prescription drugs list lethargy and tiredness as side effects, and some warn patients not to drive or operate heavy machinery. Dependence on such drugs can increase the risk of accidents in the workplace.
In heavy industry some companies carry out all-employee drug testing following an accident. If any person tests positive they will usually be dismissed, even if they were not directly involved in the accident. This rule helps to keeps all employees clean of drink and drugs.
In 2008 researchers from the Stanford Law School and University of California investigated to see if post-accident drug testing reduced injuries. They looked at one large retail chain and found that following the introduction of a drug testing program, the savings on reduced compensation claims easily paid for the cost of the drug testing. Fewer people were having accidents in the workplace.
Workplace safety should be taken seriously by businesses for two reasons. First, ensuring the safety of employees and customers is morally the correct action to take. Employers are responsible for providing a safe place for their staff to operate. Second, it is a legal requirement under the Department of Labor's Workplace Safety & Health guidelines, which state: "Employers subject to the OSH Act also have a general duty to provide work and a workplace free from recognized, serious hazards." Accidents in the workplace caused by an employee, which could have been prevented if there was a screening program in place, could potentially lead to litigation.
The additional benefit of this approach is that workers who are not abusing drugs at all become more productive, more attentive and take fewer days off on sick leave. One of the biggest problems faced by managers who have staff with alcohol dependence problems is not drunkenness in the workplace, but the number of days lost due to unauthorized leave. Drug testing policies have reduced absenteeism in some companies by 50 percent, which goes some way to prove that testing works.
The risks of allowing substance abuse to continue in the workplace are far higher than the costs of testing employees. It makes businesses sense to start testing.